Next:
Summary
Up:
Invisible_Hand_of_Mathematics
Previous:
Invisible_Hand_of_Mathematics
---

Universality and Diversity
Professor Derek W. Robinson
Centre for Mathematics and its Applications
School of Mathematical Sciences
Australian National University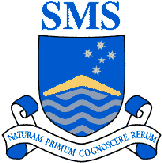 Professor Derek Robinson
School of Mathematical Sciences
Australian National University
Canberra, ACT 0200
Tel: (06) 249 0795 Fax: (06) 249 5549
---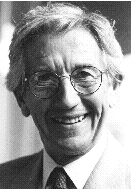 Biographical note: Although of Irish background, Derek grew up in Southern England. His education was at Oxford, with a B.A. in Mathematics in 1957 and a D.Phil in Theoretical Physics in 1960. He has worked in Switzerland, Germany, France and the USA. Derek spent ten years in Marseille as Professor of Theoretical Physics before moving to Australia. He was Professor of Mathematics at the University of New South Wales from 1978-1982. Since then he has been at the Institute of Advance Studies at the Australian National University. From 1988-1992 Derek was Chairman of the Academic Board and until 1996 he was President of the Australian Mathematical Society.

---
© Copyright: Short extracts may be quoted in reports if attributed to ``Mathematical Sciences Symposium at the University of NSW, 23 February 1996''. Reproduction of substantial extracts or use of the full paper requires the prior permission of both the author and the Symposium organisers.
Inquiries to Professor Ian Sloan, ph 61 2 9385 3357.

---
---




Next:
Summary
Up:
Invisible_Hand_of_Mathematics
Previous:
Invisible_Hand_of_Mathematics
---
Ross Moore ross@ics.mq.edu.au
1/28/1997