Next:
Summary
Up:
Mathematical_Sciences_Research
Previous:
Mathematics_of_Food_Wrap_and_Stealth
---

Statisticians: Making a Difference to our Health
Dr John Hopper
NHMRC Principal Research Fellow
The University of Melbourne


Dr John Hopper
Department of Public Health and Community Medicine
200 Berkeley Street, Carlton, Victoria 3053
Tel: +61 3 9344 4017 Fax: +61 3 9347 6136
john@atr1.medrmh.unimelb.edu.au
---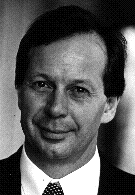 Biographical note: John obtained a MSc at Monash University in 1974 and a PhD at La Trobe University in 1980, both in Mathematical Statistics. Since 1980 he has been working at University of Melbourne in the Faculty of Medicine as a research scientist, funded by grants from the National Health and Medical Research Council (NHMRC). His major interests have been in developing statistical methods, designing studies, and applying these methods to the analysis of data from studies of twins and of families, with the aim of understanding the rôles of genetic factors, as well as environmental and lifestyle influences, on health and disease. He is chief investigator of a number of large twin and family projects on breast cancer, asthma, colorectal cancer, and on alcohol and smoking in adolescence and young adulthood. Also he is a collaborator on a number of other studies, in particular of osteoporosis and prostate cancer. Since 1990 John has been Director of the Australian NHMRC Twin Registry.

---
© Copyright: Short extracts may be quoted in reports if attributed to ``Mathematical Sciences Symposium at the University of NSW, 23 February 1996''. Reproduction of substantial extracts or use of the full paper requires the prior permission of both the author and the Symposium organisers.
Inquiries to Professor Ian Sloan, ph 61 2 9385 3357.

---
---




Next:
Summary
Up:
Mathematical_Sciences_Research
Previous:
Mathematics_of_Food_Wrap_and_Stealth
---
Ross Moore ross@ics.mq.edu.au
1/26/1997